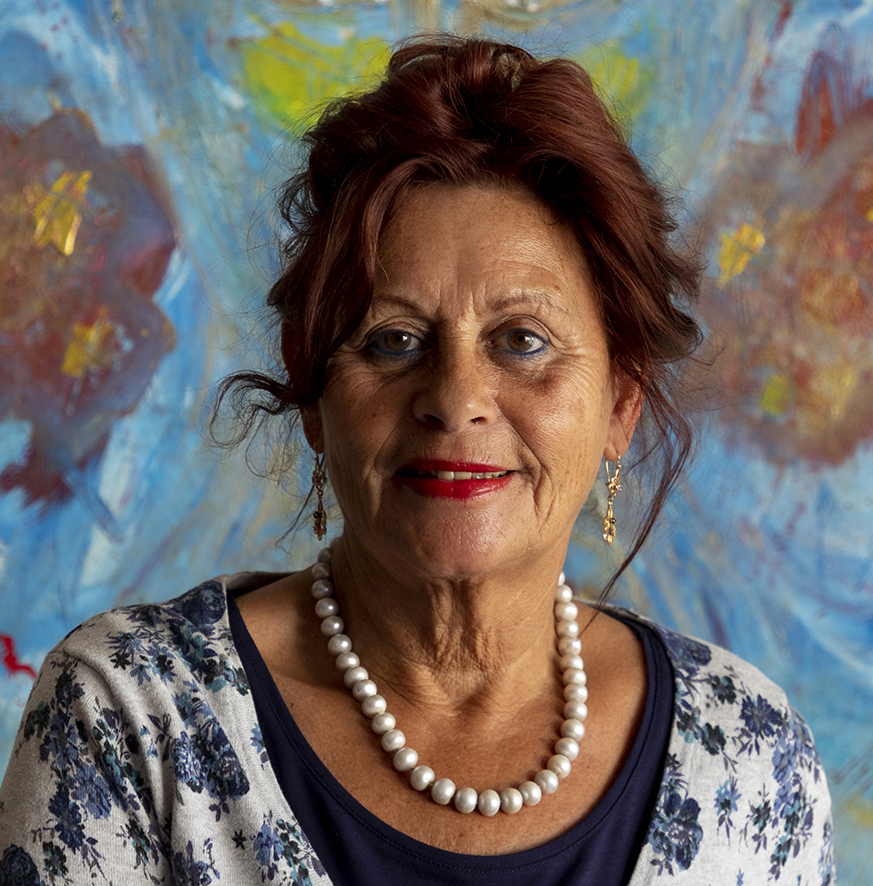 About me
I am Margareth Adama (Madama) multi-artist. Over 40 years I have created a rich and various collection of Art Works. Educated at the prestigious Rietveld Academy in Amsterdam I started my career as a painter. My art consists of series of limited numbers and every piece is unique. My art is vital, dynamic and it doesn't fit into one category. It is authentic and archetypical.
I have been inspired by the connection between other cultures, religions and myths and the new meanings that can be related to these.
Painting itself however was not the aim of my work. The paintings are always the outcome of a personal transformation process.
Gradually I started to create poems and I literally discovered a piano at the age of 20.
From then on I taught myself my own free style improvised piano art music and I started to sing my poems.
This combination of paintings, poems and music culminated in performances and concerts. Madama Living Art.
In the last few years I discovered that my talent for transformation is a vital source of inspiration to others. Art form the Heart = Healing Art.
As a transformation coach I support many people to find their own path in life.
I founded the first transcultural gallery in the Netherlands (Villa Baranka) and together with my partner Ida Guinee an Art & education Center in Amersfoort.
We also founded the ArtofLifeMastershipAcademy (ALMA) and the course 'Be a Master of Your Life'. This course is for people who want more meaning in their lives and an answer to the question Who am I?
Now I Live and work in Maria Hoop, The Netherlands.
You can book me for coaching, reading and healing sessions.